STAND FOR SPECIAL EFFECTS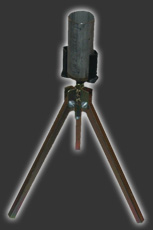 This universal folding stand in a combination with module extensions is set for wide range of usage of special effects. The main advantage of the stand is a simple construction that enables quick assembly of different specially adjusted extensions, sufficient stability, easy manipulation and storage.
GALLERY
FIREWORKS EFFECTS - BASIC SPECIFICATION
We are introducing two firework effects – flashing and flame. These effects are designed for stage performances, interiors, arcades in chateaux etc.
Construction of firework effect: special firework composition placed in the barrel made of pressed paper where there is a fixed plug within its bottom part. The composition is activated by electric primer. Its 20 cm long wire is led out and held on the barrel girth. The upper part of the barrel is closed with a cover, which differs based on the type of effect. There is a label stuck on the barrel cover which stays the type of effect and its brief description.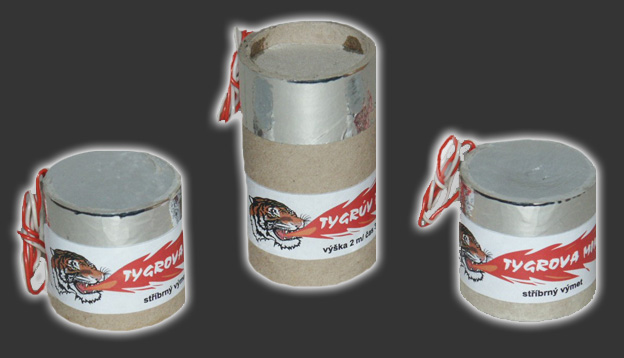 TYGER'S MINE
Colour
Effect height (m)
Effect time (sec.)
red
0,5 - 2
0,5
silver
0,5 - 1,5
0,5
red-yellow
0,5 - 2
0,5
TYGER'S FLAME
Colour
Effect height (m)
Effect time (sec.)
red
0,5 - 1,5
8
silver
0,5 - 1,5
3
red-yellow
0,5 - 2
8
ADDITIONAL FILES FOR DOWNLOADING


Snad for special effects brochure
(PDF format, 0,8MB size)
This page was generated 24.11.2018 at 11:26:44
Created and managed by Vladimir Plch, Copyright © 2006-2018 TIGER servis s.r.o.
Design based on CSS template from Long2 Consulting - all rights reserved!
This web is hosted by WEDOS